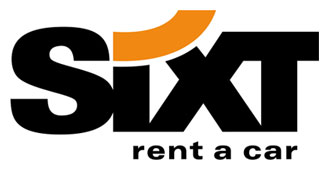 Sixt - Germany's No. 1 car rental company
With Sixt, nothing is impossible. We offer you a high-quality and modern vehicle fleet at low rental prices.
Founded in Munich in 1912, Sixt car rental company today is a worldwide mobility service provider, and still expanding steadily. In Germany and Austria, Sixt is already the market leader.
Sixt rents top-class cars to its customers at very low prices. With the world's largest BMW and Mercedes Benz fleet, the latest models of top car makes, sports cars, convertibles, jeeps and trucks, Sixt meets the requirements of all its customers.
Both private and business customers find innovative solutions for their mobility needs at many stations throughout Germany. Worldwide, Sixt also impresses with high service and product quality, customer-orientation and constant improvement. Sixt is also available in the Internet, where it offers customers extensive services and information as well as the option of booking at special online prices: www.sixt.com.
Sixt core competences
All-round mobility approach
Service and customer-oriented range
High service and product quality
Positive image
Innovative mobility service provider
To find the location nearest to you go to:

Car Rental

Germany's No.1 Car Rental Company
Car Sales

Pre-owned cars, locations in Germany and Italy
Car/Vehicle Insurance

Insurance for US Military, BFG and other NATO forces
DoD Contractors/
ID Card Holders - Business & Employment Advice

Business consulting for DOD contractors and ID card holders
Telephone, Internet & Satellite TV Services

Complete satellite installation services; TV over the Internet

High Speed Internet, Satellite TV and Telephone in the KMC Area
Pet Shipping

Pet Transport and Relocation Experts
Shopping

World-famous Christmas village! Huge selection of gifts
Living in Germany

A Guide to Living and Working in Germany
Skydiving

Blue skies and soft landings with tandem jumping
Medical

Dr. Matt Hofmann
TRICARE Preferred Provider
Landstuhl, Germany